Asbestos Abatement
Searching for a Professional Asbestos Abatement Contractor Near Grand Junction, CO?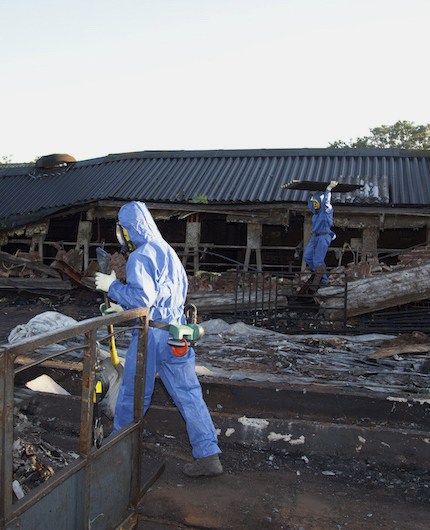 A Swift Start for Exceptional Results
Looking for swift and effective asbestos removal for your home or business? Let the professional team of experts at Regional Asbestos Mitigation Services provide a safe and worry-free solution to any asbestos that may be present and affecting your property. It all starts with a consultation, followed by mitigation and removal. We work on a predetermined schedule that is committed to completing your job on time and within your budget.
Best of all, we're committed to the satisfaction of our customers and we're only happy when you have a completely safe living or working environment.
Your Safety is the Top Priority
The safety of our clients is our primary concern. During the abatement process, our experts will take necessary caution and use the proper methods and procedures to remove asbestos materials from your home or facility. This may include: shutting down the HVAC system, sealing off the area and covering stationery items, and clearance air sampling performed following abatement.
We want you to have the peace of mind knowing that we will handle every detail to safeguard your health.